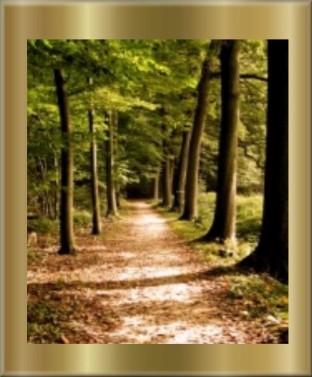 Sacred Hours
The Family's Most Sacred Hours
The Sabbath school and the meeting for worship occupy only a part of the Sabbath. The portion remaining to the family may be made the most sacred and precious season of all the Sabbath hours. Much of this time parents should spend with their children. In many families the younger children are left to themselves to find entertainment as best they can. Left alone, the children soon be come restless and begin to play or engage in some kind of mischief. Thus the Sabbath has to them no sacred significance.
In pleasant weather let parents walk with their children in the fields and groves. Amid the beautiful things of nature tell them the reason for the institution of the Sabbath. Describe to them God's great work of creation. Tell them that when the earth came from His hand, it was holy and beautiful. Every flower, every shrub, every tree, answered the purpose of its Creator. Everything upon which the eye rested was lovely and filled the mind with thoughts of the love of God. Every sound was music in harmony with the voice of God. Show that it was sin which marred God's perfect work; that thorns and thistles, sorrow and pain and death, are all the result of disobedience to God. Bid them see how the earth, though marred with the curse of sin, still reveals God's goodness.
The green fields, the lofty trees, the glad sunshine, the clouds, the dew, the solemn stillness of the night, the glory of the starry heavens, and the moon in its beauty all bear witness of the Creator. Not a drop of rain falls, not a ray of light is shed on our unthankful world, but it testifies to the forbearance and love of God.
Tell them of the way of salvation; how "God so loved the world, that He gave His only-begotten Son, that whosoever believeth in Him should not perish, but have everlasting life." John 3:16. Let the sweet story of Bethlehem be repeated. Present before the children Jesus, as a child obedient to His parents, as a youth faithful and industrious, helping to support the family. Thus you can teach them that the Saviour knows the trials, perplexities, and temptations, the hopes and joys, of the young, and that He can give them sympathy and help. From time to time read with them the interesting stories in Bible history. Question as to what they have learned in the Sabbath school, and study with them the next Sabbath's lesson.
Upon the Sabbath there should be a solemn dedication of the family to God. The commandment includes all within our gates; all the inmates of the house are to lay aside their worldly business, and employ the sacred hours in devotion. Let all unite to honor God by cheerful service upon his holy day. CCh 265