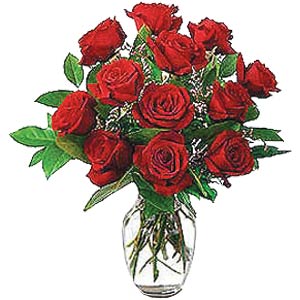 A Bouquet Of God's Love
Mirna Ramos goes to church every Saturday morning—the Sabbath according to the fourth commandment. And then, just as faithfully, she comes to the White Memorial Hospital in Los Angeles every Sabbath afternoon to visit patients and brighten their day. Frequently she brings with her what she calls "happy Sabbath flowers."
One such Sabbath afternoon, a nurse told Mirna that a certain elderly man could really use a visit. This elderly man, I'll call him Mr. Gomez had been hospitalized for nearly a year with a chronic illness.
Mr. Gomez was lying on his bed, staring at the ceiling when Mirna entered the room. He hardly noticed her. Mirna greeted him, pulled a chair close to his bed, and took his hand in hers. The caring touch brought the old man out of his reverie, and he looked into her smiling face.
Mirna told him who she was and why she was there. Then she notice a vase on the windowsill filled with dried roses. She walked over and placed one of her Sabbath flowers in the vase and said, "This is for you—to brighten your day."
Mr. Gomes looked astonished. He stared at Mirna and then at the flower she had placed in the vase along side the dry ones and suddenly began to sob uncontrollably. At first Mirna thought she had offended him. She quickly walked back to the bed and comforted him as best she could.
When Mr. Gomez finally regained his composure, he said, "No one has ever done something like this for me before." His son had flown in from New Jersy to be with him early in his hospitalization. But the son had a family to support and didn't make much money, so he had to leave after a few days. The day he left, he brought the flowers in the vase.
Though the flowers had long since dried up. Mr. Gomez had asked the nurses to keep them there because they reminded him that someone cared.
Mr. Gomez went on to say that his friends had visited him at first, but they got tired of coming. "It's been eight months since anyone has come to see me." He said. "I had convinced myself that I didn't care, but when you put that flower over there, I realized that I really do care."
Mirna walked over to the vase and removed the dried flowers, leaving the one she had placed. "This one is to remind you of your son, who cares about you." She said. Adding another, she said, "This is to remind you of me, who also cares about you." Then, completing the bouquet with the ten remaining flowers she had brought, she said. "And these are to remind you of God, who cares about you most of all."
The smile on the old man's face could have lit the darkest of rooms.
During the next two months, not a Sabbath went by that Mirna did not visit the elderly man. He looked forward to those visits with much anticipation, and his health began to improve. He asked about Mirna's church and became fascinated with the Bible. Through Mirna, he formed a close relationship with the Lord of the Sabbath.
When Mr. Gomez was finally discharged, his physical health had improved and his spiritual health was stronger than ever. If you were to visit Mr. Gomez in his home on a Sabbath, you would see a beautiful bouquet of flowers adorning his mantel. He keeps them there to remind himself and anyone who graces his home that there are people who care and that God cares for him most of all.
Mirna showed Mr. Gomez the essence of Sabbath observance. And what Mr. Gomez saw can be your experience too. You'll find the Sabbath to be a delightful opportunity to grow closer to God and your fellow man.
Paul Crampton