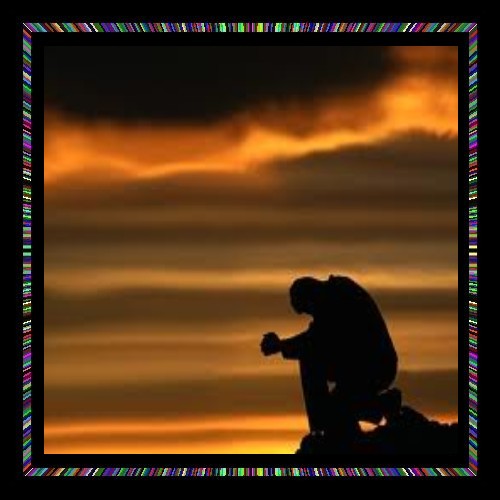 It Takes
Men
of Courage
--It requires moral courage to take a position to keep the commandments of the Lord. An opposer of the truth once said that it was only weak-minded people, foolish, ignorant persons, who would turn away from the churches to keep the seventh day as the Sabbath. But a minister who had embraced the truth, replied, "If you think it takes weak-minded persons, just try it." It takes moral courage, firmness, decision, perseverance, and very much prayer to step out on the unpopular side. We are thankful that we can come to Christ as the poor suffering ones came to Christ in the temple. . . .
You have not dared to trample under foot the commandments of God, and have stepped out on unpopular truth, let the result be what it may. Will the Saviour ever turn away to leave you to struggle alone? No, never. But He never told His disciples that they should have no trials, no self-denial to endure, no sacrifices to make. The Master was a man of sorrows and acquainted with grief. "Ye know the grace of our Lord Jesus Christ, how that though He was rich, yet for your sakes He became poor, that ye through His poverty might be rich." We thank God that in your poverty you can call God your Father.
Poverty is coming upon this world, and there will be a time of trouble such as never was since there was a nation. There will be wars and rumors of wars, and the faces of men will gather paleness. You may have to suffer distress; you may go hungry sometimes; but God will not forsake you in your suffering. He will test your faith. We are not to live to please ourselves. We are here to manifest Christ to the world, to represent Him and His power to mankind. 1894.
Time to Rely on God's Word.
--In the wilderness, when all means of sustenance failed, God sent His people manna from heaven; and a sufficient and constant supply was given. This provision was to teach them that while they trusted in God, and walked in His ways, He would not forsake them. The Saviour now practiced the lesson He had taught to Israel. By the word of God, succor had been given to the Hebrew host, and by the same word it would be given to Jesus. He awaited God's time to bring relief. He was in the wilderness in obedience to God, and He would not obtain food by following the suggestions of Satan. In the presence of the witnessing universe, He testified that it is a less calamity to suffer whatever may befall, than to depart in any manner from the will of God.
Ev 241
"Man shall not live by bread alone, but by every word of God."