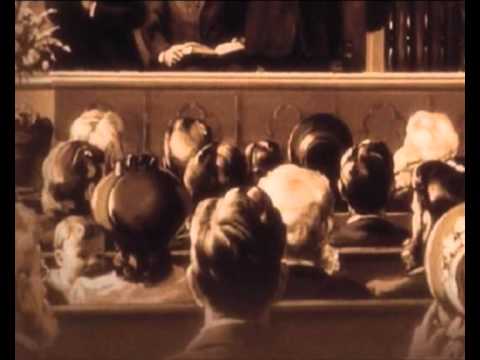 THE SABBATH
CRADLE.
On our trip to Block Island, we stopped over night in Newport, R. I., and visited places of interest, among which was the first Seventh-day Baptist meeting-house ever erected in America. Its exterior and interior are very plain, and it has withstood the ravages of time wonderfully. In the pulpit is a large Bible, with this inscription inside, "Presented to the Sabbatarian Church by the women of this Society, for the use of the Pastor,
Dec.25,1796." On the wall (back of the speaker's head when he stands in the pulpit) are two tablets, one containing the first four, the other the last six, of the ten commandments in gilt letters, with this added: "Do we then make void the law through faith? God forbid; yea, we establish the law." Romans 3:31. How different the belief of those who had these lines inscribed from the disbelief of some who, not finding it in the Bible, search the writings of "the Fathers" for some excuse for first-day observance.

It is said that during the Revolutionary War, when churches were used for barracks for soldiers, a British officer and his men entered this; but when he saw the law of God, said no church containing that should be molested, and withdrew. So here was the cradle of the infant Sabbath cause in America, and from this humble starting point have gone forth those who were strong in God, armed with Bible truth. The once faithful pastor, and those who listened so devoutly, with the little children who could just lisp, "Remember the Sabbath day to keep it holy," all, all have passed away, and beneath the green turf and budding daisies wait for the trump of God to call them forth.
But God's truth was not to lie hidden forever, and now in many places are faithful men proclaiming to the world that, "the seventh day is the Sabbath." Blessed are they that do his commandments that they may have right to the tree of life, and may enter in through the gates into the city.
Rev. 22:14.
MARY MARTIN.
THE best way to do good to ourselves is to do it to others; the right way to gather
is to scatter.